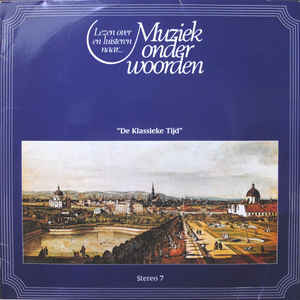 Внешний вид товара и упаковки может отличаться от представленного образца
Заметки
"Deze langspeelplaat is een produkt van Deutsche Grammophon".
Translation: This Long Play record is a product of Deutsche Grammophon.
Part of the series "Lezen over en luisteren naar ... Muziek onder Woorden".
This is a Dutch series consisting of 61 LP's + 5 Books in a cassette offered by mail subscription.
And an extensive and elaborate treatise in word and audio on Western Classical Music.
The back cover sleeve notes are in Dutch only.
Другие пластинки этого жанра