Над релизом работали
Artwork – David McKenzie (4)
Bass – Guy Pratt
Drums, Percussion – Masaki Tanazawa, Steve Jansen (tracks: A1, A2, A5)
Engineer – Warne Livesey (tracks: A3, A4, B1, B3, B4)
Engineer [Additional] – Andy Lyden (tracks: A1, A2, A5, B2, B5)
Engineer [Assistant] – Andrew Canelle* (tracks: A1, A2, A5, B2, B5), George Shilling (tracks: A3, A4, B1, B3, B4), Matt Howe (tracks: A1, A2, A5, B2, B5)
Guitar [Lead] – Robert Kretschmer
Keyboards [Additional], Mixed By – David Lord
Keyboards, Backing Vocals – Andy Qunta
Keyboards, Piano, Backing Vocals – Brian Eno
Lead Vocals, Guitar, Keyboards, Written-By – Iva Davies
Mastered By – Paul Ibbotson
Mixed By – Warne Livesey (tracks: A1)
Mixed By [Assistant] – Raine Shine (tracks: A2 to B5)
Other [Management] – Dirty Pool
Percussion [Additional] – David Lord, Gasper Lawal*, Glen Tommey*
Photography By [Cover] – Brett Cabot
Producer – David Lord (tracks: A3, A4, B1, B3, B4)
Producer, Engineer – Rhett Davies (tracks: A1, A2, A5, B2, B5)
Reeds, Brass, Trumpet [Solo], Keyboards [Fairlight], Programmed By [Keyboard] – Simon Lloyd
Strings – Stuart Gordon
Voice – Shena Power
Written-By – Bob Kretschmer* (tracks: A1, A2, B1 to B5)
Заметки
Tracks A3, A4, B1, B3, B4 recorded at Crescent Studios-Bath & Livingston Studios-London.
Tracks A1, A2, A5, B2, B5 recorded at the Whitehouse, Air Studios, The Town House-London and Trash Studios-Sydney.
Mixed at Crescent Studios.
Recorded on Mitsubishi Digital 32 Track and mixed on Mitsubishi 2 track supplied by Hilton Sound Ltd.
Mastered at Festival Records, Sydney.
Другие пластинки этого исполнителя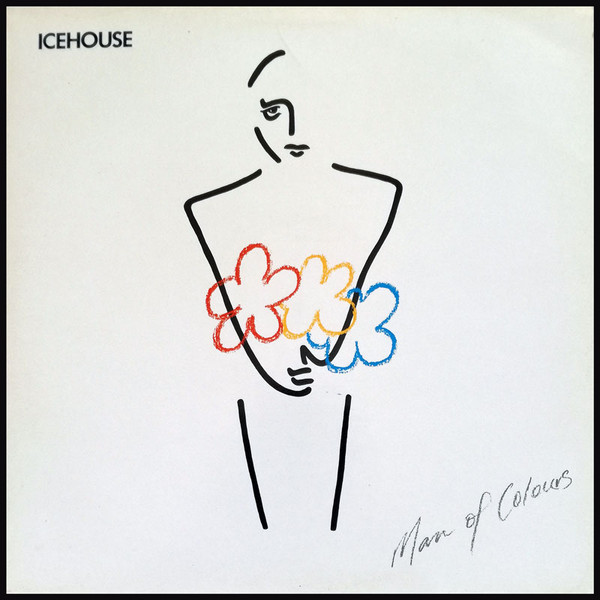 POP ROCK
Другие пластинки этого жанра