Внешний вид товара и упаковки может отличаться от представленного образца
Содержание
A1
Man With Two Hearts

Bass, Guitar – Ron StrykertDrums, Percussion – Mark KennedyKeyboards – Greg HamLyrics By, Music By – Colin HayVocals, Guitar, Keyboards, Drum Programming, Marimba – Colin Hay

3:54
A2
Giving Up

Bass – Jeremy AlsopDrums – Mark KennedyGuitar – Ron StrykertLyrics By, Music By – Greg HamVocals – Kate CeberanoVocals, Guitar, Drum Programming – Colin HayVocals, Keyboards, Drum Programming – Greg Ham

3:25
A3
Everything I Need

Bass – Paul GadsbyGuitar [Slide] – Phil ColsonLyrics By, Music By – Colin HayVocals – Greg HamVocals, Electric Guitar, Acoustic Guitar, Drum Programming, Drums – Colin Hay

3:35
A4
Sail To You

Bass – Jeremy AlsopDrums, Percussion – Mark KennedyGuitar, Synthesizer [Guitar Synthesizer] – Ron StrykertKeyboards – Greg HamLyrics By – Colin HayMusic By – Hay*, Ham*, Strykert*Vocals, Drum Programming – Colin Hay

3:24
A5
Children On Parade

Bass – Jeremy AlsopElectric Guitar, Steel Guitar [Pedal] – Ron StrykertLyrics By, Music By – Colin HayPercussion – Mark KennedySaxophone, Keyboards – Greg HamVocals, Electric Guitar, Acoustic Guitar, Drum Programming – Colin Hay

3:36
B1
Maria

Accordion [Piano Accordian] – George ButrumlisBass – Jeremy AlsopDrums, Percussion – J. J. HackettElectric Guitar, Acoustic Guitar – Ron StrykertLyrics By, Music By – Colin HayPercussion – Mark KennedyVocals – Renee GeyerVocals, Electric Guitar, Acoustic Guitar, Sitar [Electric] – Colin Hay

4:34
B2
Stay At Home

Bass – Jeremy AlsopDrums – Mark KennedyGuitar – Ron StrykertLyrics By, Music By – Greg HamVocals – Kate CeberanoVocals, Guitar – Colin HayVocals, Keyboards, Saxophone – Greg Ham

3:07
B3
Hard Luck Story

Guitar – Ron StrykertKeyboards, Saxophone – Greg HamLyrics By, Music By – Colin HayPercussion – Mark KennedyVocals, Bass, Piano, Acoustic Guitar, Drum Programming, Drums – Colin Hay

3:42
B4
Snakes And Ladders

Bass – Jeremy AlsopGuitar – James Black (3)Keyboards, Saxophone, Drum Programming – Greg HamLyrics By, Music By – Greg HamVocals, Guitar – Colin Hay

3:17
B5
Still Life

Bass – Jeremy AlsopGuitar – Ron StrykertLyrics By, Music By – Greg HamPercussion – Mark KennedyVocals, Acoustic Guitar – Colin HayVocals, Keyboards, Drum Programming – Greg Ham

3:50
Заметки
All songs © 1985 April Music Pty Ltd. Administered in the U.S.A. by April Music Inc.
℗ 1985 CBS Inc. / © 1985 CBS Inc. Made in Holland. Distribution CBS Records / CBS Disques S.A.
Renee Geyer Appears courtesy of WEA Records
Kate Ceberano Appears courtesy of Regular Records
Recorded At: Fast Forward Studios, Melbourne, Australia.
Другие пластинки этого исполнителя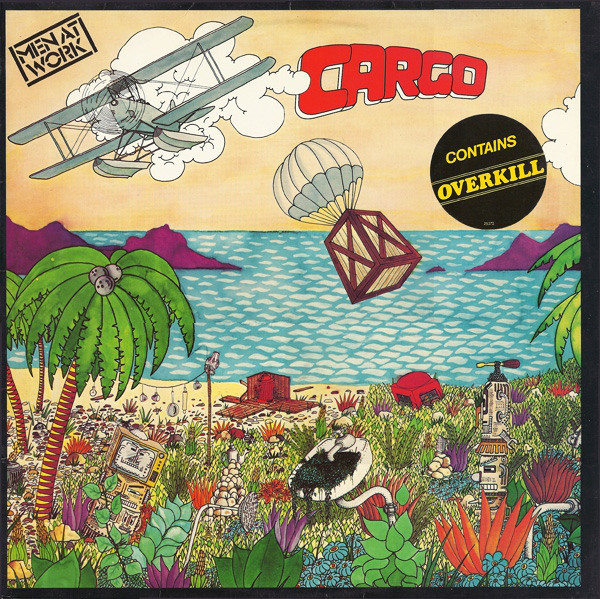 POP ROCK
SUPERНОВИНКИ
Другие пластинки этого жанра