Внешний вид товара и упаковки может отличаться от представленного образца
Содержание
A1
Dynamite

Arranged By – Jermaine Jackson, Paul Jackson Jr.Bass [Synthesizer], Keyboards – John BarnesDrum Programming – Jermaine Jackson, Jonathan MoffettGuitar – Paul Jackson Jr.Written-By – Andy Goldmark, Bruce Roberts

6:01
A2
Sweetest Sweetest

Arranged By – Jermaine Jackson, Paul Jackson Jr.Backing Vocals – Whitney HoustonBass – Freddie WashingtonDrum Programming – Jermaine JacksonGuitar – Paul Jackson Jr.Keyboards – John BarnesPercussion – Jermaine Jackson, Randy JacksonWritten-By – A. Jacobson*, E. Chase*, R. Lerner*

4:05
A3
Tell Me I'm Not Dreamin' (Too Good To Be True)

Bass – Nathan EastDrums – John Robinson (2)Guitar – Ray Parker Jr.Percussion – Jermaine Jackson, Michael OmartianProducer, Arranged By, Keyboards – Michael OmartianVocals [Duet] – Michael JacksonWritten-By – Bruce Sudano, Jay Gruska, Michael Omartian

4:22
A4
Escape From The Planet Of The Ant Men

Arranged By, Drum Programming – Don FreemanBacking Vocals – Billy Bottrell*Bass [Synthesizer], Keyboards – John BarnesCo-producer – Dick Rudolph*Executive Producer – Clive DavisGuitar [Guitars] – Gregg Arreguin, Paul Jackson Jr.Percussion – Jermaine JacksonVocals [Featuring] – The JacksonsWritten-By – David Batteau, Don Freeman

5:04
B1
Come To Me (One Way Or Another)

Arranged By [Strings] – George Del BarrioBass [Synthesizer] – Jermaine Jackson, Ronnie FosterGuitar – David Williams (4)Keyboards – Jermaine Jackson, John BarnesSitar – George DoeringWritten-By, Drum Programming, Percussion – Jermaine Jackson

5:17
B2
Do What You Do

Arranged By, Bass, Drum Programming, Synthesizer [Gsi] – Michael SembelloCo-producer – Dick Rudolph*Executive Producer – Clive DavisGuitar [Guitars] – Marcus Daniels, Paul Jackson Jr.Keyboards – David Ervin, Derek Nakamoto, John BarnesWritten-By – Larry Di Tomaso, Ralph Dino

4:46
B3
Take Good Care Of My Heart

Arranged By – Greg Phillinghanes*, Michael OmartianArranged By [Strings] – George Del BarrioBass – Nathan EastDrums – John Robinson (2)Guitar – David Williams (4)Keyboards – Greg Phillinghanes*Saxophone [Solo] – Ernie WattsVocals [Duet], Backing Vocals – Whitney HoustonWritten-By – Peter McCann, Steve Dorff

4:17
B4
Some Things Are Private

Backing Vocals – Michael Omartian, N. Portia Griffin*, Yolanda Denise YoungDrums – Mike BairdGuitar – Mike Landau*Producer, Arranged By, Bass, Keyboards – Michael OmartianSaxophone [Solo] – Ernie WattsWritten-By – Bruce Sudano, Michael Omartian

4:05
B5
Oh Mother

Arranged By, Piano [Acoustic] – Elliot WillenskySynthesizer [Gsi, Fairlight Strings] – John BarnesWritten-By – Elliot Willensky, Jermaine Jackson

4:48
Заметки
A3: Produced for Rhema Productions, Inc.
Original sound recording made by Arista Records Inc.
℗ & © 1984 Arista Records Inc.
Manufactured by Ariola-Eurodisc GmbH, München.
Printed in Western Germany.
Distributed by the Ariola Group of Companies.
Distributed in the U.K. by Polygram Record Operations Ltd.

This release only has 5 tracks on the b-side, other versions are available with 6 tracks which include 'When The Rain Begins To Fall' as track B1.
Другие пластинки этого исполнителя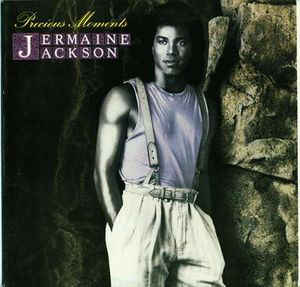 R'N'B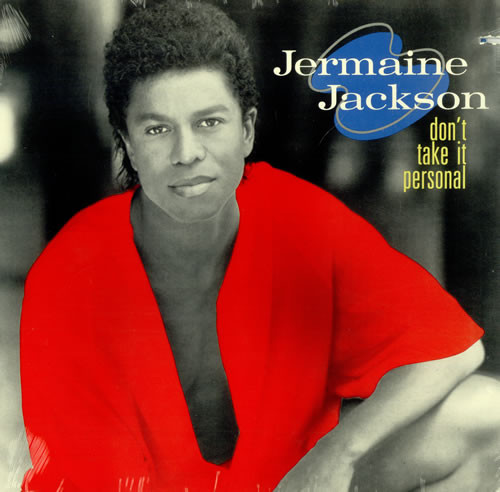 R'N'B
Другие пластинки этого жанра